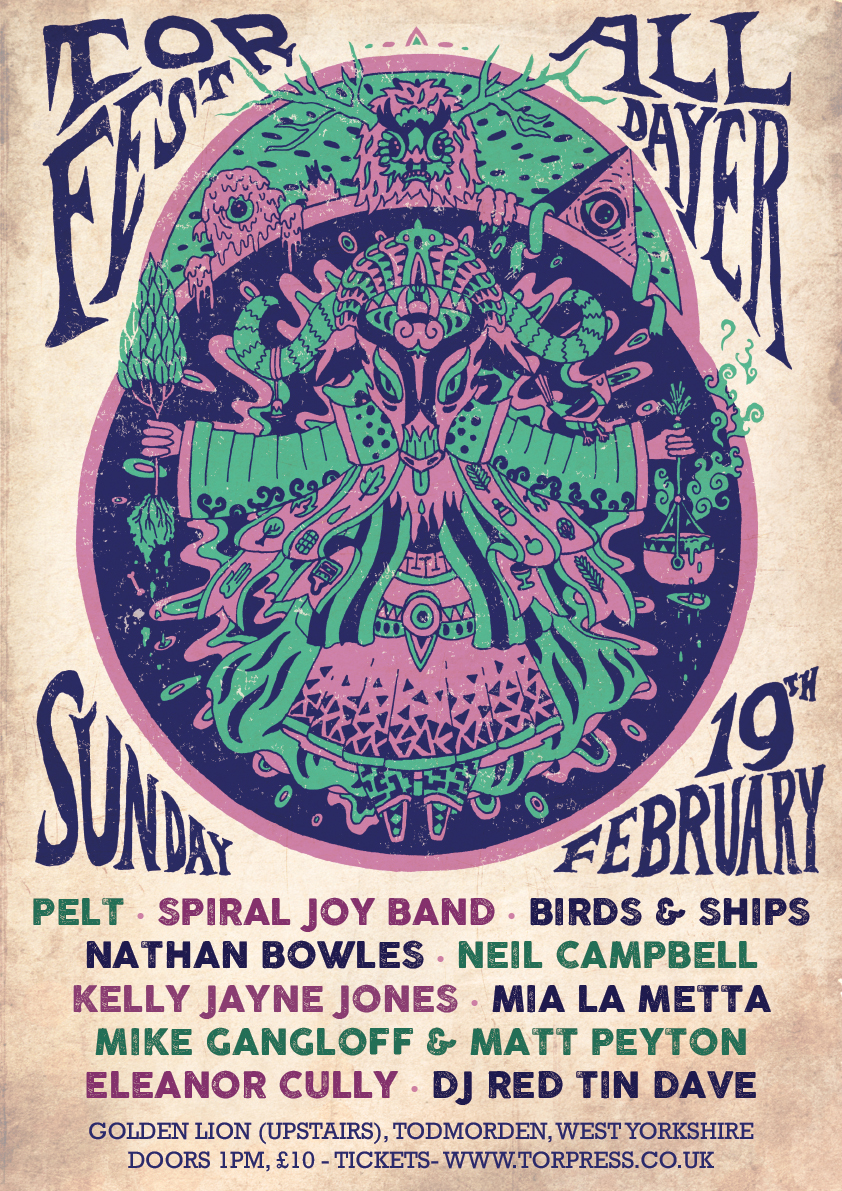 PELT- Acoustic drone legends, incorporating elements of folk, traditional and old time music. Only UK show outside London, not to be missed!

SPIRAL JOY BAND- Patrick Best and Mikel Dimmick, microtonal explorations and trance inducing dronescapes, only the second time they've played in the UK!

NATHAN BOWLES- A member of Pelt and The Black Twig Pickers as well as a regular member of Steve Gunn's band, Bowles has been carving out a name for himself as a solo artist fusing old-time appalachian banjo picking with avant-garde composition.

MIKE GANGLOFF & MATT PEYTON- Gangloff is the founder of both Pelt and The Black Twig Pickers. A new duo taking traditional old-time music in a new direction.

KELLY JAYNE JONES- Electro-acoustic sound artist combining electronics with flute and feedback. Best known as one half of Part Wild Horses Mane On Both Sides.

BIRDS & SHIPS- Two members of She-shanties, singing unaccompanied traditional folk songs.

NEIL CAMPBELL- Formally known as Astral Social Club and a founding member of Vibracathedral Orchestra. Dense psychedelic electronic madness.

MIA LA METTA- Solo project of Kathy Gray of 'Beards', Synth art pop with dreamy vocals and wonked guitar.

ELEANOR CULLY- Charming guitar and vocal act from Huddersfield. Hushed vocals combined with subtle guitar and tape manipulation.